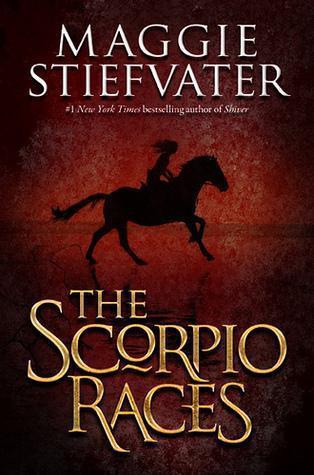 Title: The Scorpio Races
Author: Maggie Stiefvater
Rating: 4/5
Summary
It happens at the start of every November: the Scorpio Races. Riders attempt to keep hold of their water horses long enough to make it to the finish line. Some riders live. Others die.
At age nineteen, Sean Kendrick is the returning champion. He is a young man of few words, and if he has any fears, he keeps them buried deep, where no one else can see them.
Puck Connolly is different. She never meant to ride in the Scorpio Races. But fate hasn't given her much of a chance. So she enters the competition — the first girl ever to do so. She is in no way prepared for what is going to happen.
My Review
This book was extremely different and very exciting, I was not really sure about it at first and it took me a while to get attached, but once I was I was really hooked, I could not give it 5 stars and let me tell you why, the ending sort of left me unsatisfied, it was very beautiful and poetic I will give it that I just really did not like to abruptness and the hole it left and also because I had a slow start with the book and other than those two things I really did enjoy this book.
This is the second book of Stiefvater's I have read and I love the way her characters speak, they are all so different but I can see her stamp on them. I did enjoy the relationship between Puck and Sean but with them both being so stand offish there were times that it got a little boring and frustrating.
I love horses and it has been a long time since I read a book centered around them and I was glad that the one I picked was about water horses rising from the sea and being raced down the beach, oh and I forgot to mention the water horses are savage and they kill people well yeah that's the truth, so basically they are racing tigers or bears with the beauty of a horse and yes it is as interesting and intense as it sounds.
This has sealed it for me and I will be reading more books by the great Maggie Stiefvater
.